CHARLOTTE (March 29, 2023) – Prototype Sprint Series Association presented by Hankook (PSSA) celebrated a successful debut weekend at Road Atlanta, March 24-26. The series attracted drivers from three countries with a variety of Radical and Revolution prototypes for the Mission Foods Atlanta SpeedTour.
Local driver Raiden Nicol led both Practice and Qualifying 1 on Friday. A wet track on Saturday morning led to a limited number of drivers participating in the second qualifying session, where Yaxley, UK native, James Abbott laid down the fastest lap in his 2021 Revolution 500sc.
With a dry track and sun shining over Road Atlanta, Nicol, who lives just minutes from the track in neighboring Hoschton, Ga., drove his 2022 Radical SR10 XX to victory in both Saturday's Feature Race 1 and Sunday's Feature Race 2. Behind Nicol, Jon Field and Zac Moseley each claimed two podiums, swapping positions with Field taking second in Race 1 and third in Race 2, while Moseley finished third in the PS1 class in Race 1 before taking second in Race 2. Both Field and Moseley piloted 2022 Revolution A-1 500SCs.
In the PS2 category, Canadian Peter Dyck took both feature wins driving his 2020 Revolution 427.
"We had a great opening weekend of competition for PSSA," said Tony Parella, CEO of Parella Motorsports Holdings and founder of PSSA. "We just announced the series two months ago, so to have seven cars at our opening event, I am certain that we'll see significant growth before the season's end. Hankook put together a great tire for these prototypes, and our friends at Revolution and Radical did a great job getting the word out to their customers about this new series. The racing was entertaining, and the competition was both clean and safe; there's nothing more that we could ask for."
PSSA will be back in action on Hankook tires for a West Coast doubleheader with back-to-back races at Sonoma Raceway (April 27-30) and WeatherTech Raceway Laguna Seca (May 4-7).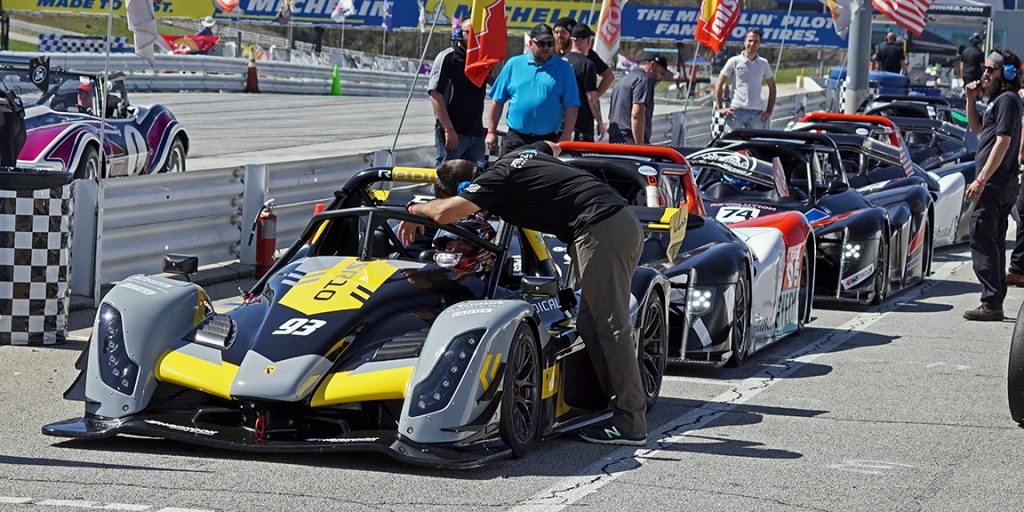 About Prototype Sprint Series Association presented by Hankook: Sanctioned by Parella Motorsports Holdings, the Prototype Sprint Series Association presented by Hankook (PSSA) is designed to host owners of Radical, Ligier, Revolution and Wolf Prototype race cars in a sprint race format at some of the most iconic road courses in America. PSSA offers the opportunity to race for just one weekend or compete for the national championship. Points will be awarded for each race with a national champion crowned at the conclusion of the season. The champion will receive a $10,000 prize, along with several product awards.